Picture this: you're on your laptop looking up ideas for your next beach trip. You see Boracay, Siargao, La Union, Coron—but you kind of want something new, something different. Enter Calicoan Island, located in Eastern Samar, a two-hour bus ride from the city of Tacloban.
This yet untouched beauty allows beach bros, surfer dudes, hikers, and basically anyone who's hungry for a new adventure, reach new heights of heaven. Read on to find out what Calicoan's got hidden between its waves and make this your last stop before the ber-months set in.
In the town of Guiuan, Eastern Samar, lies the unspoiled sands and majestic waves of Calicoan Island. The place is perfect to relax and recharge and become more attuned to nature.
Follow the beaten trail
Go on a trek to the awe-inspiring Linaw Lake, Cathedral Cave and Jellyfish Lake after daily surfing lessons.
Home is where the waves are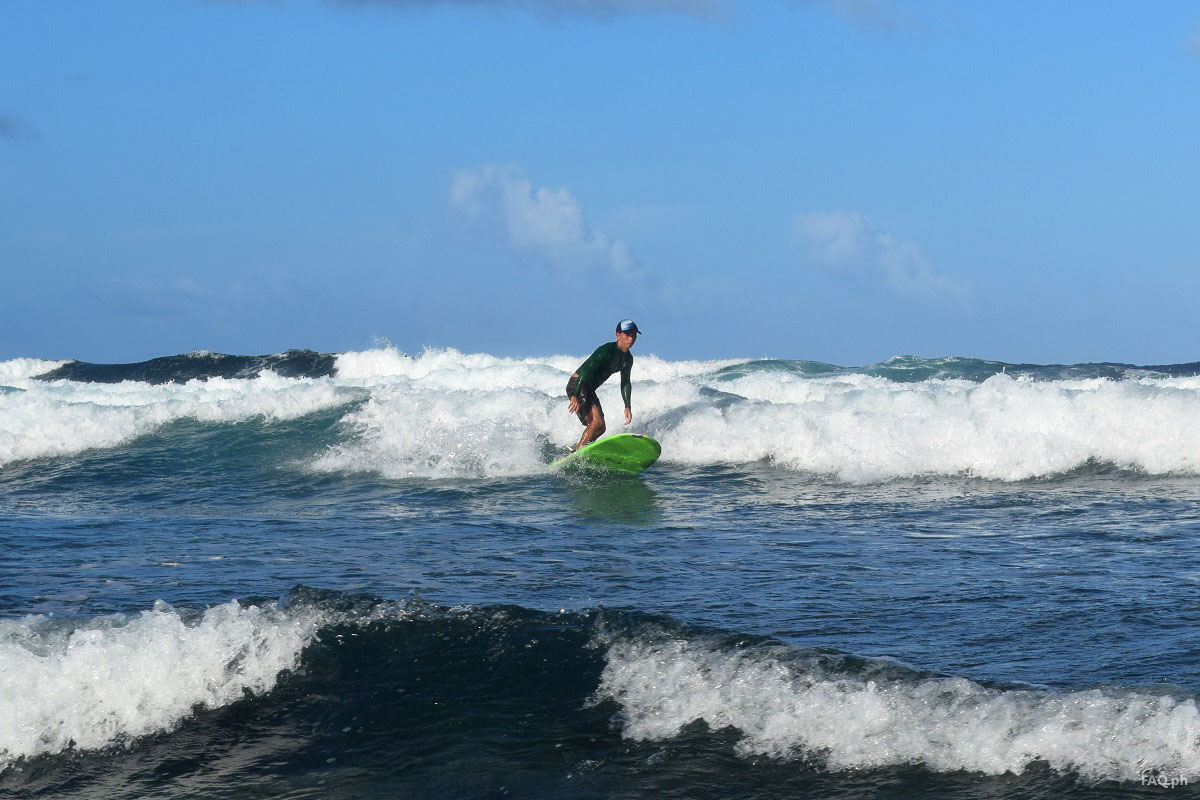 Feel right at home in this prime surfing spot and ride the waves to your heart's content.
Lounge in luxury
After all the excitement, when you feel that a nap is in order, seek refuge in the comfort of Balai Pacifico Resort.
Pack your surfboards and board shorts, 'cause you're about to embark on the experience of a lifetime! So don't waste another minute and click onto our website and learn more about your Calicoan trip made accessible to you by CVMN X. Book it here!
Header image by Philippine Surfing Academy
Article cover by Philippine Surfing Academy
Leave a comment