Trying out new things—a hobby or a sport—is always fun, but as in anything, it's more exciting to take it one step further. It's exactly the same with traveling. Whether you're a newbie or a seasoned traveler, there will always be fresh ways to give your experiences more pizzazz.
Whether local or international, wait no further—book your next trip and try these tips on for size:
Take your travel documents seriously
This should be a given—passport, visa, and government-issued IDs must be updated. It's useful to make copies or keep soft copies of your travel documents. Create a separate folder in your email or have photos on hand. We all know how much of a hassle it is to keep pulling out your passport at the airport.
Plan your OOTDs accordingly
Before even buying your ticket, find out what season it will be in the month you will be going. From there, depending on the weather, you can plan your activities, whether you're a cold-weather sports guy/gal or a sun-and-sand kind of person. Your destination's weather will also dictate what clothes and gear you should pack. Adequate preparation will allow you not only to be dressed properly, but also allow you to look great—for the 'gram, of course.
Channel your inner vlogger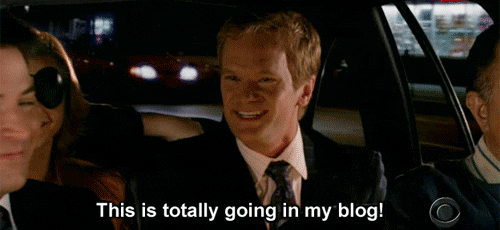 Speaking of social media, traveling enables you to see the world a different way. So why not share it with the rest of the world? Instead of just taking pictures, take your cyber fam on, say, a food crawl with you in real-time. Try your hand at content creation, whether it's blogging or vlogging. Send your top travel photos and videos to [email protected] and get a chance to get featured on our site and socials!
Join travel groups
With the limited amount of time you have, it's important to know what to do for each day. Every country has tourist destinations. Not only will mapping out your plans for each day help; so will meeting locals of the area. Search for and join communities on Facebook that will allow you to connect with them, give you advice on where to go, what to do and what to eat. And then who knows? They could end up being friends for life. Talk about a world without strangers.
Paper and plastic
Between the flight fare, the housing accommodations, and transportation, you're going to want to set aside for food, souvenirs, and of course, the mandatory pasalubong for friends and family. Though it's a no-brainer to carry cash, credit cards are handy for any emergencies, and with ATMs, you get real-time currency exchange rates. While we're on the topic of paper and plastic, it's an adventurer's duty to do his part in reducing his carbon footprint. When purchasing from local stores, bring your own eco-bag instead of taking your haul home in a plastic bag. If you want more info on this, check out other eco-friendly tourist tips we've lined up for you.
Be ready for anything
When in a foreign country, you are on your own. Remember: checklists are your best friend. Make a list of things you might need such as power banks, chargers, extra toiletries, rubbing alcohol, and a first-aid kit containing medicine you may need, like painkillers or antihistamines. Have everything in a carry-on. Anything can happen, so best to be as ready as Russell from Up.
Now that you know a little bit more about what you need for your next trip, we hope you get the most out of your journey! What are your own pro travel hacks? Sound off in the comments below.
Header image by Flickr
Article cover by @bretmaverick_
Leave a comment